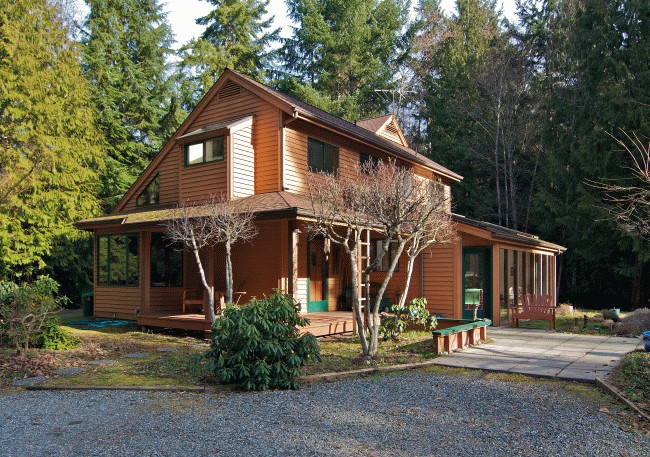 View from the top of the driveway as seen from the SW.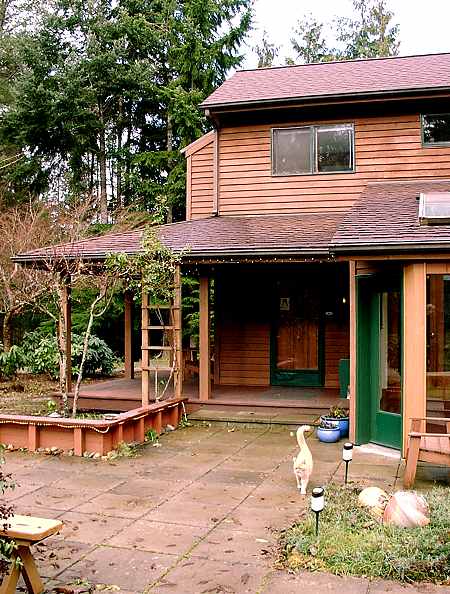 Front door on a winter's day.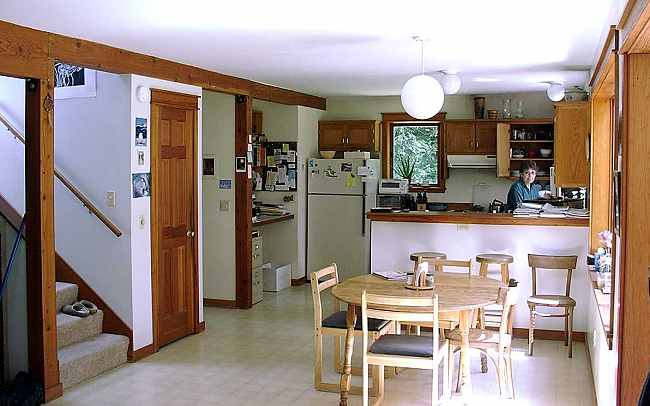 Inside the front door looking at the kitchen. Sunroom is through french doors on right.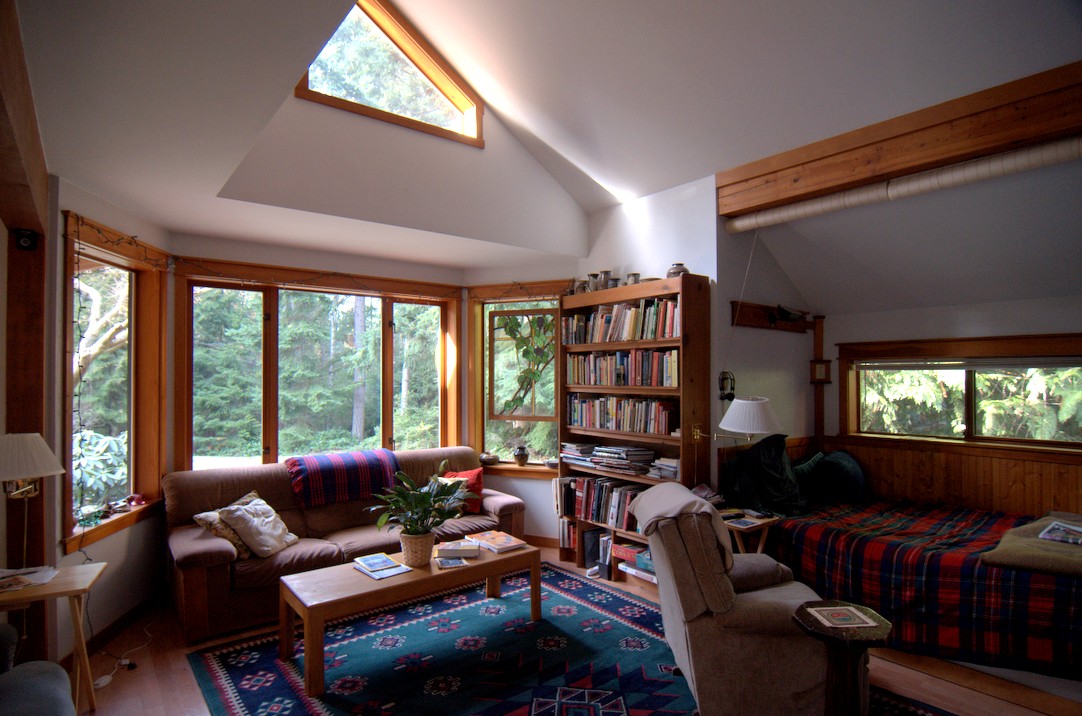 The bottom of the saltbox roof can be seen in the LR above. Alcove on the right.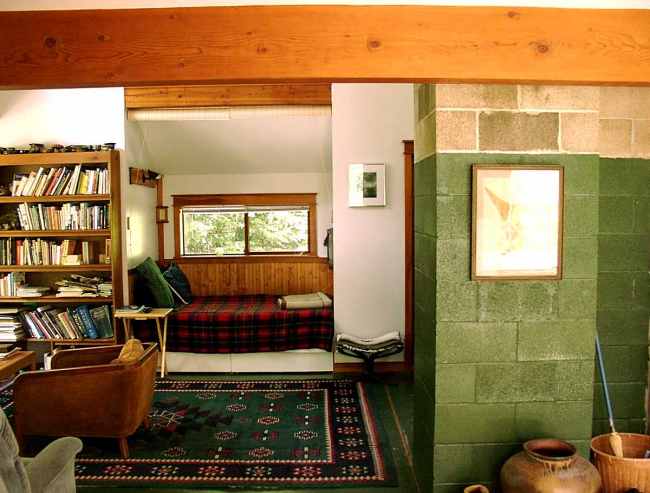 The pop-out bed alcove/TV-lounge/Guest sleeper can be seen here. The thermal storage column is on the right (a solid concrete block tower to the bottom of the upper floor roof). This picks up solar warmed air at the ceiling and sends it down to the insulated crawlspace plenum and then back to the interior of the house through floor registers.
Some visitors have asked for more information on how the thermal storage column works. See the diagram below and additional information on the system can be found in the PDF file.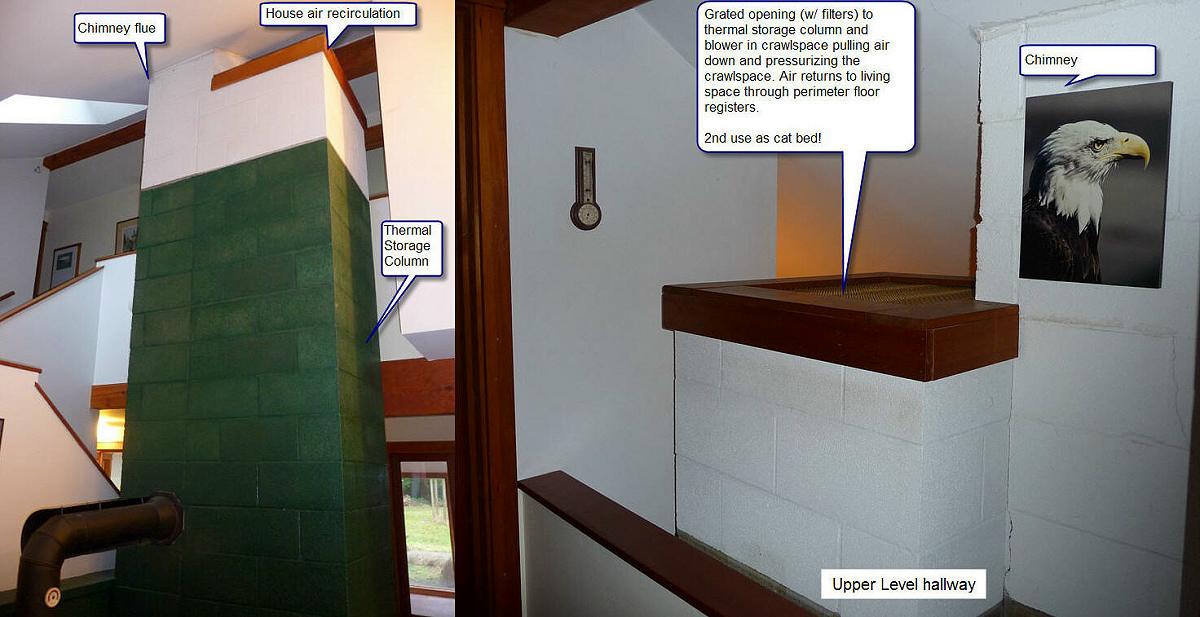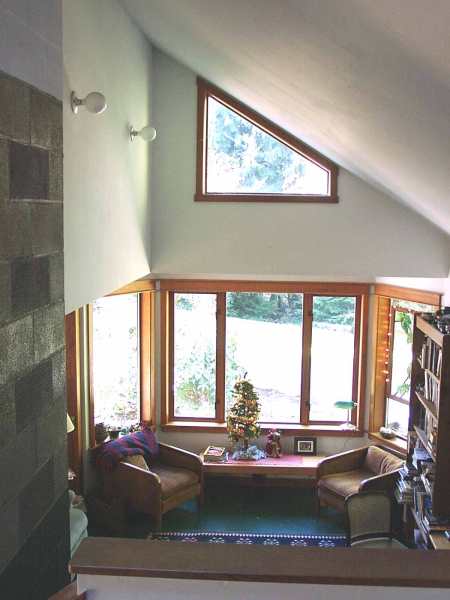 View out the Living Room bay window from the stair landing. The thermal storage column is on the left.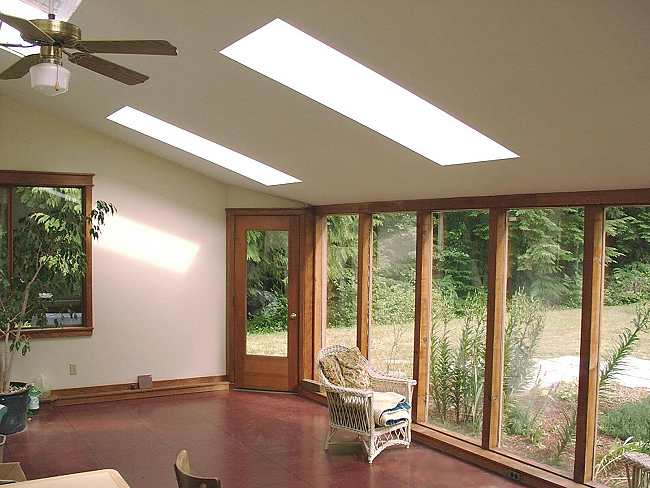 The attached solor sunroom. This provides heat to the house during spring and fall and tempers the house from the outside during the winter (it is not heated). This room is glazed using standard sizes of tempered glass panels from sliding glass patio doors. There are plans available for the glazing system HERE.
Under the skylight just behind the fan are solar hot water heaters. The house uses a simple passive solar preheater for water on its way to the hot water tank. Click HERE for a diagram (in PDF format).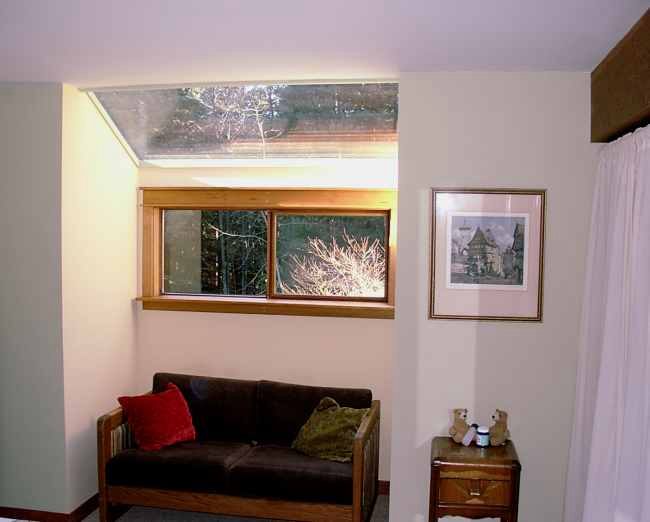 This bed alcove in the master bedroom also uses a tempered glass panel as a skylight. You can see it popping out of the 2nd floor roof in the photo below. It is sized for a queen bed but we are using it for a reading nook now.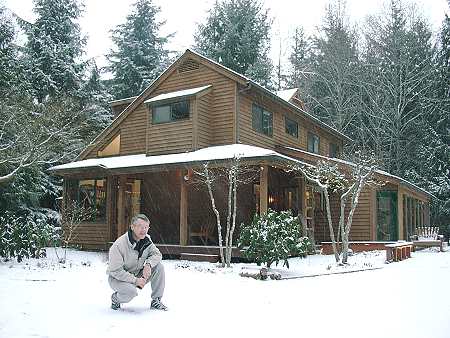 Winter time scene.