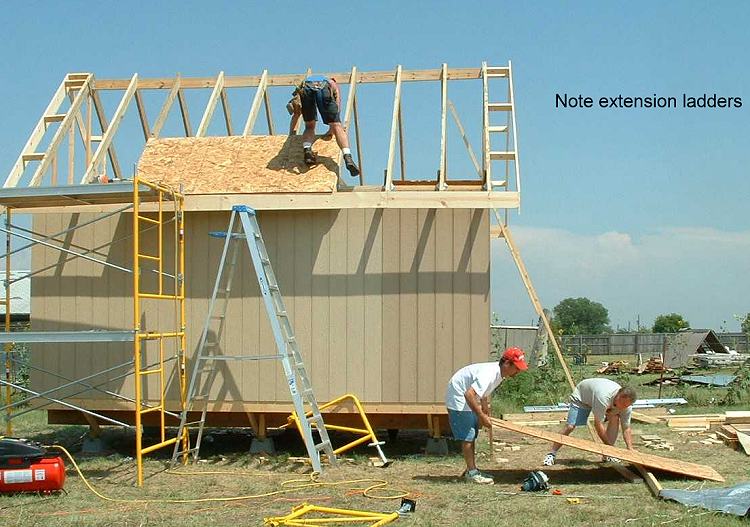 Here we are putting on the roof sheathing. We extended the roof for a front and rear overhang with what framers call ladders. It is nice to have friends when you get to this stage of the work. Nail guns and scaffolding also helps.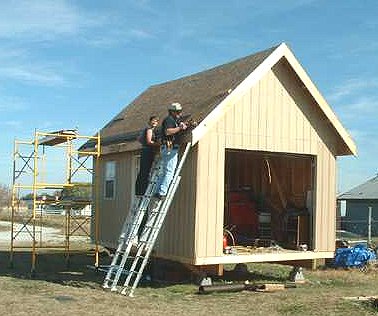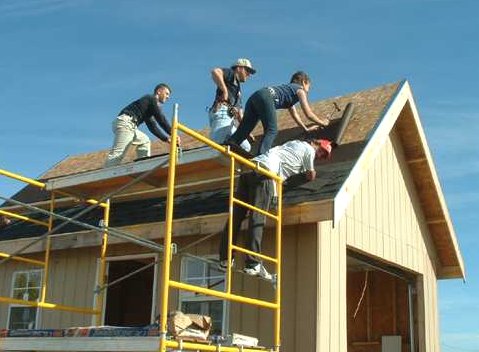 Everyone has fun with the steep roof! From Mike: "Boy that 12/12 roof was trickey but with the help of some roof jacks and the scafold it worked out OK." And, as Paul McCartney used to say, "We get by with a little help from our friends."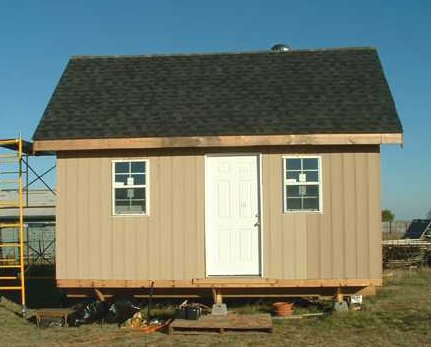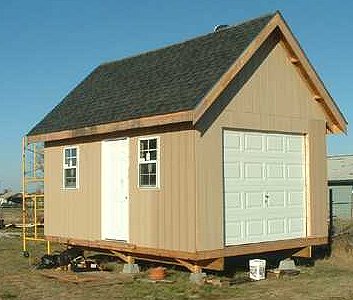 Here we are out of the weather and ready to button up for the winter.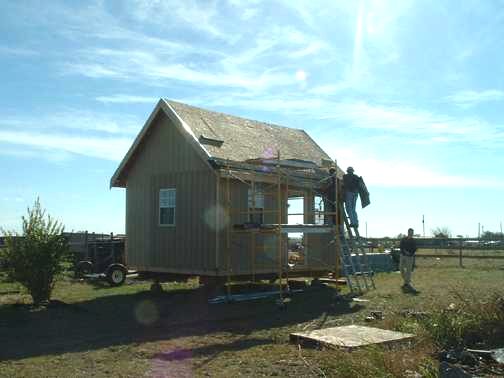 ---
Click Little House Plans Kit for similar house plans.

Click
here
to return to the CountryPlans Home Page
Click
Owner Builder Gallery
to see the stories & photos of other home building projects.
Click
here
to ask general questions about building cabins & small houses.
---