Darrell has sent in some new photos.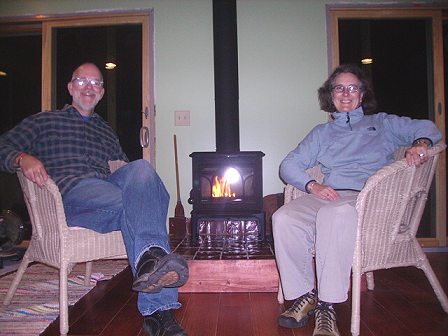 Enjoying the near completion of the project.
Here's the latest report from Darrell and Deb:
"Sorry to be so long in getting back with you. We have made a lot of progress in the past 10 months. Deb and I did all the insulating, then hired out the drywall. That was finished in early June, so the summer was busy with painting, floors, doors, finish electrical and plumbing... The siding is nearly completed, along with finishing the decks and hanging the balcony. That should be done in the next week.

We continue to be very happy with the plan in every way. The space is working out very nice. As you can see we are keeping it simple (we built a kitchen stand for sink/counter and used the base from a hoosier cabinet in the kitchen). We have electric heat and the wood stove to keep us warm, but didn't get the underside of the cabin insulated and winter has come early here in Michigan, so I'm not sure how much progress we will make over winter. Need to install trim, door handles, ... lots of little stuff to do, but that should go quickly in the spring. Next summer will be all relaxation.

A few details, We used commercial tile in the bathrooms, mud room and under stairs (where the pressure tank and water heater are located). We installed laminate flooring up and down, purchased on sale at Costco, and it turned out really nice. We went with pre-painted cement board siding. It cost us a bit more, but has a 15 year warranty on the paint, and 50 year on the material, so we should be maintenance free for a while."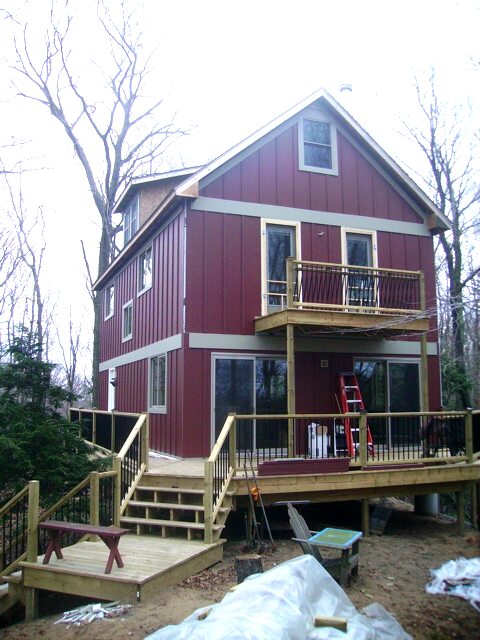 Cement board siding trimed out nicely with a "belly band"
The stairs going up to the wrap around deck.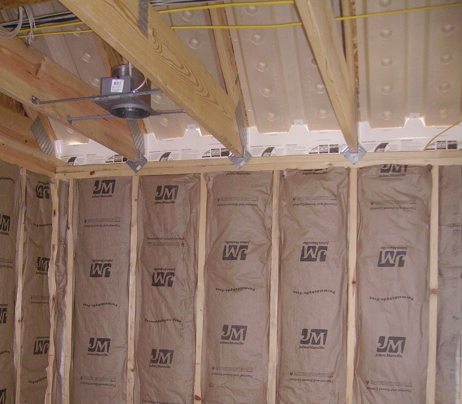 Here you can see the vent baffles for the roof insulation for the living space that was built into the attic.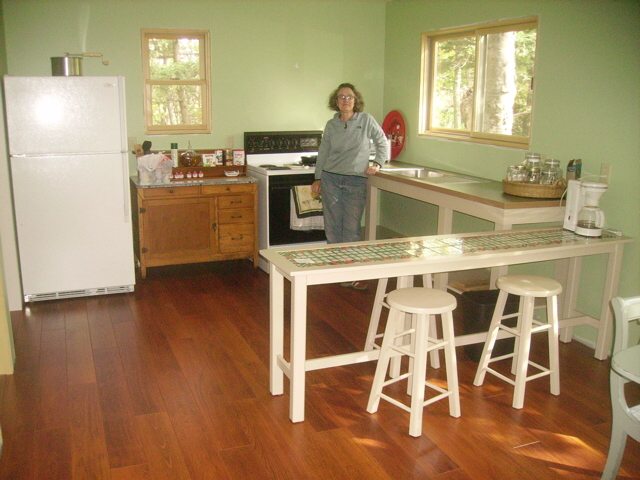 A nice clean job for a simple kitchen