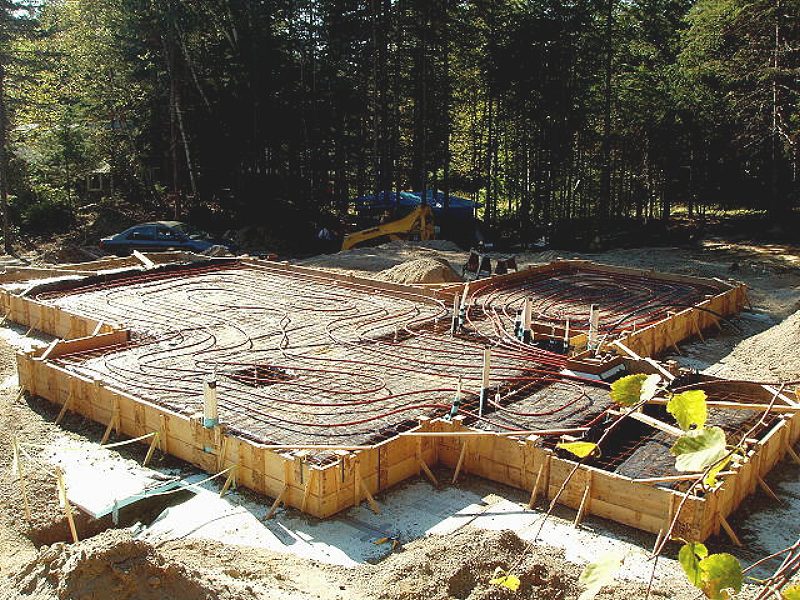 The form work is prepared for concrete. This will be a radiant heated slab with warm water running through the tubes. Notice the wide skirt of foam insulation surrounding the slab edges.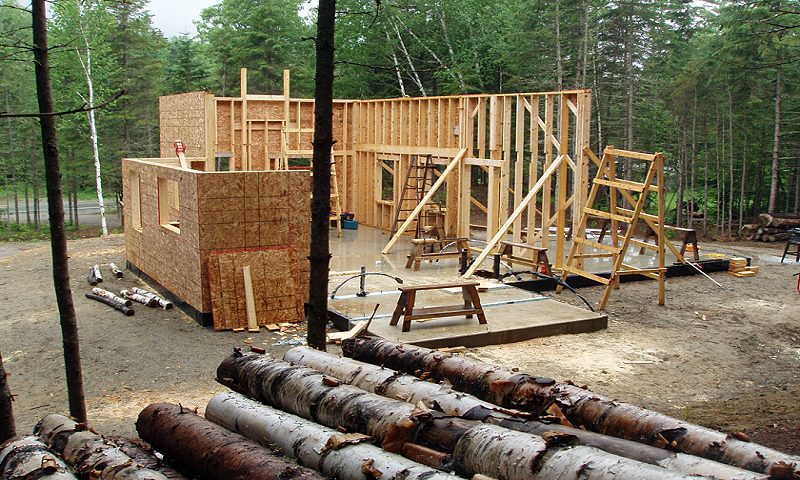 Slab is poured, forms were stripped and the wall framing is well underway.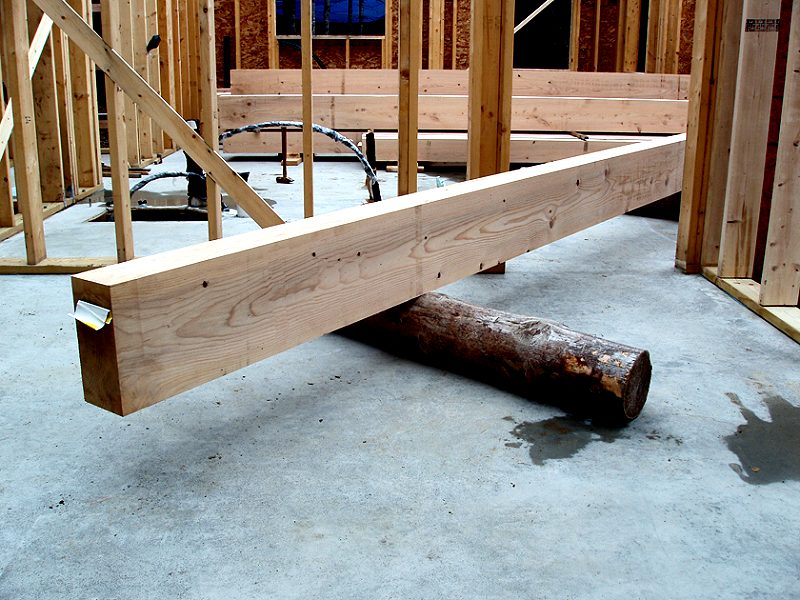 One of the big beams ready to go into the pocket.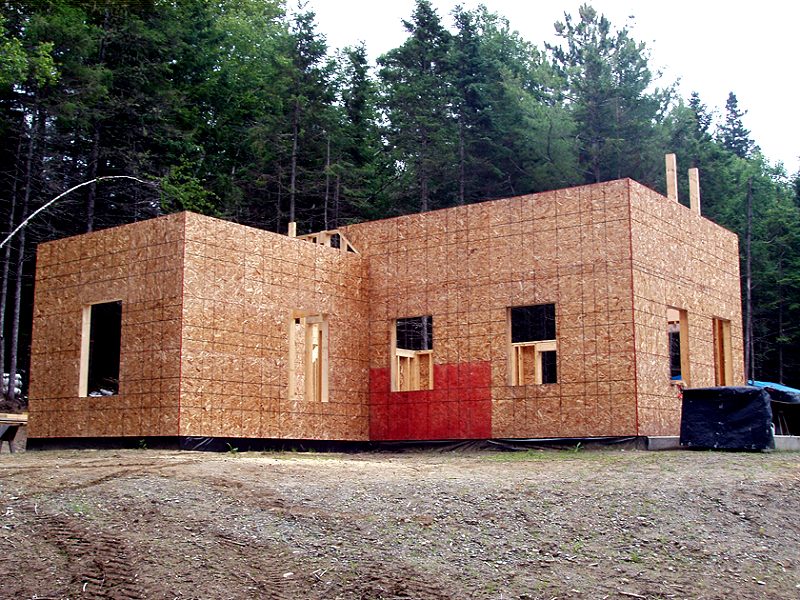 The major walls are sheathed.
---
Updated photos 10/17/09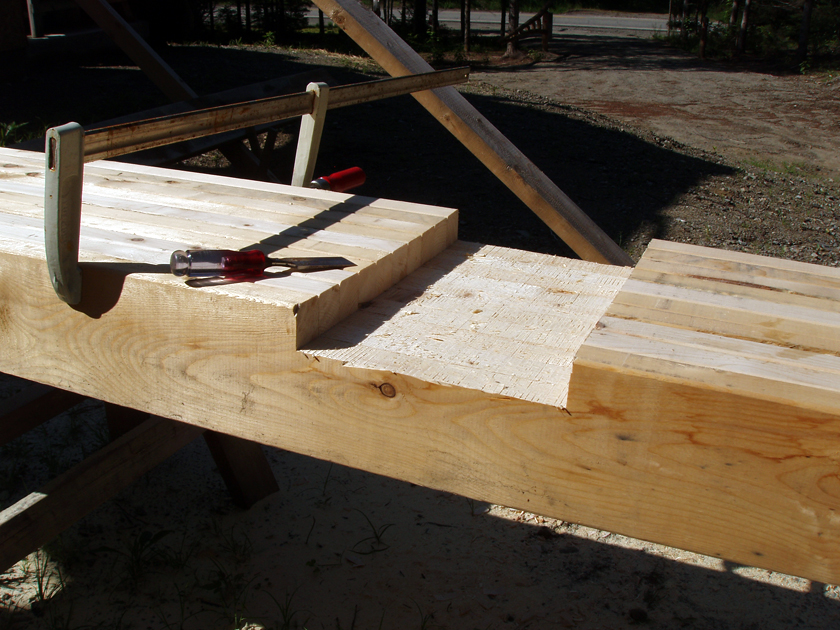 Cuts in the wall studs for the loft rim joists.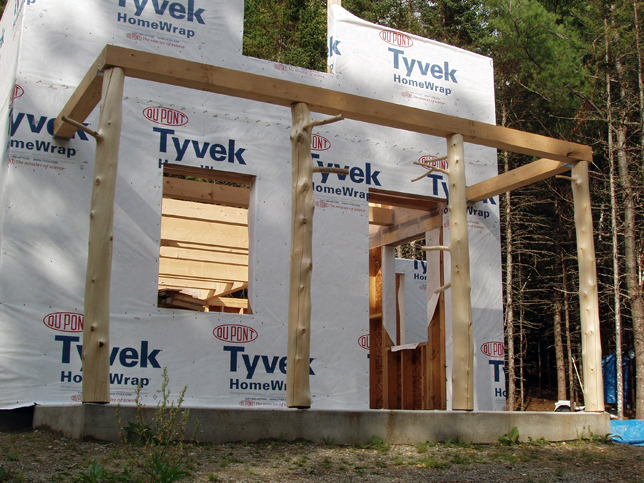 Porch beam framing in cedar with natural support posts.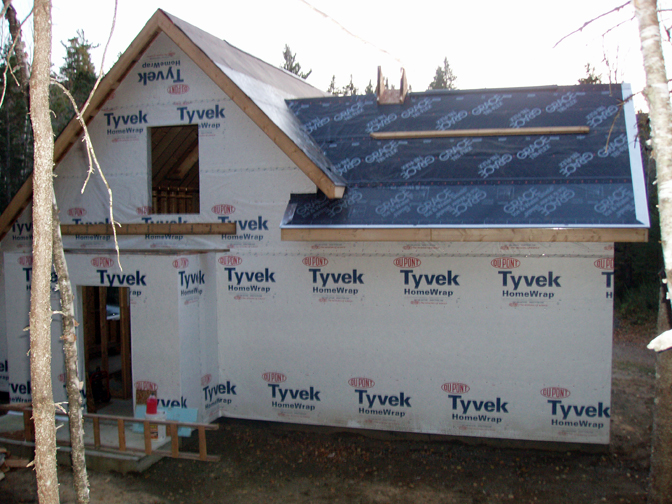 Roofs at back at pop-out.




Loft 2x6 decking in place.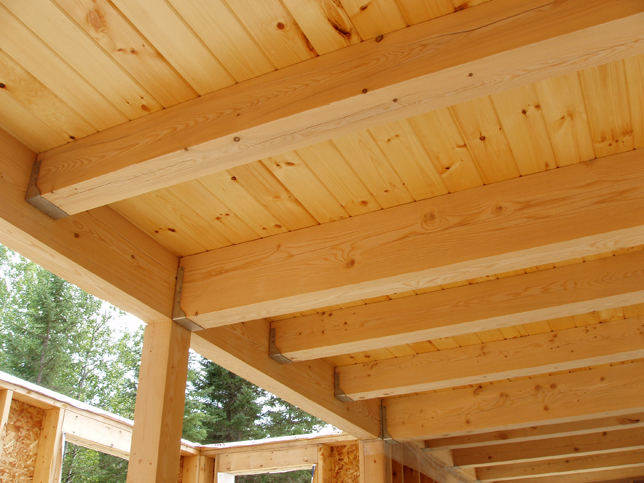 Exposed beams below decking.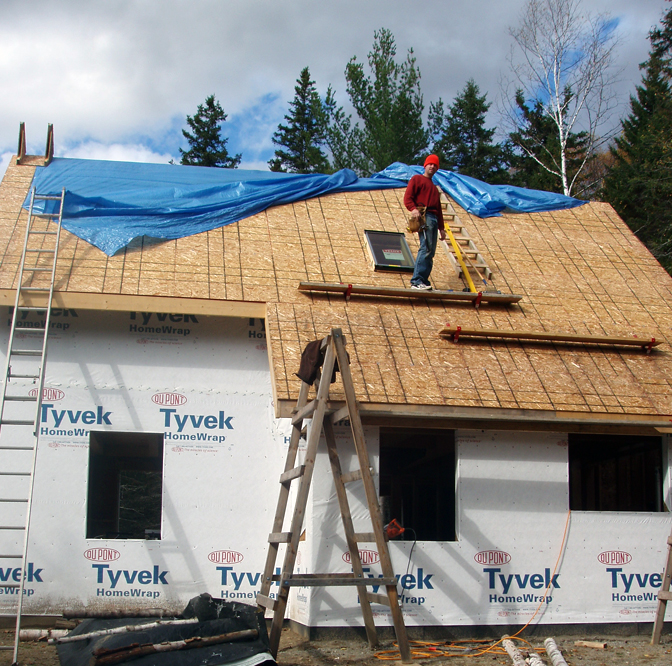 Jeff working carefully on a steep roof.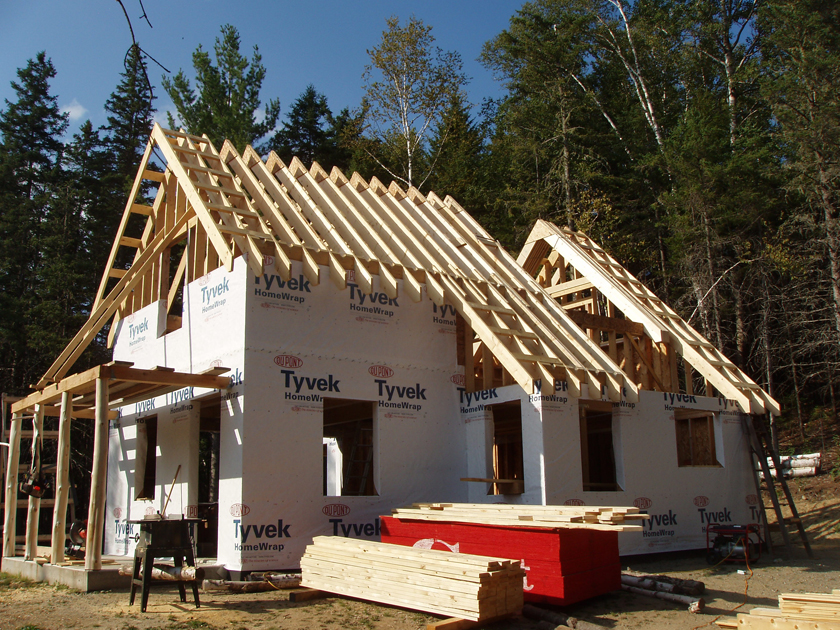 Roof framing nearing completion.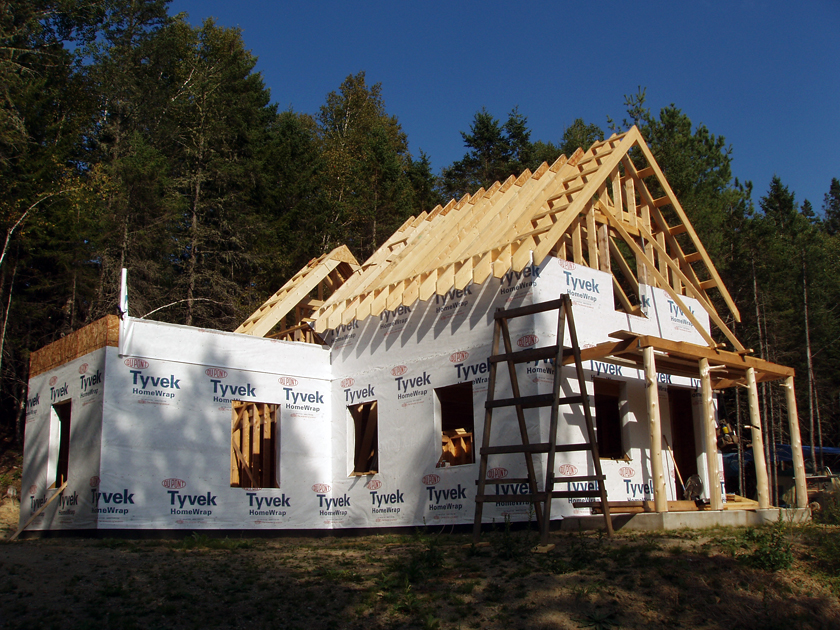 View from the other side. Bedroom addition is on the left.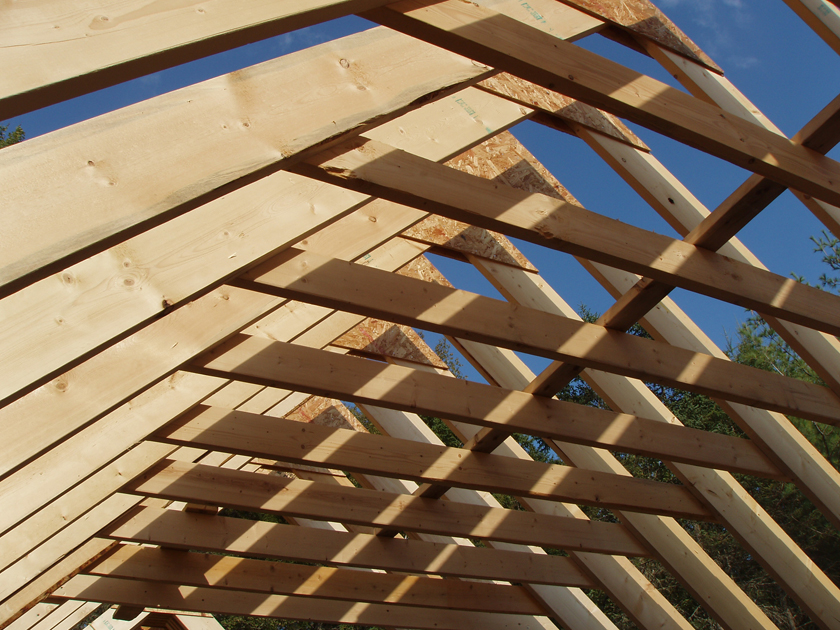 Collar ties at the rafters.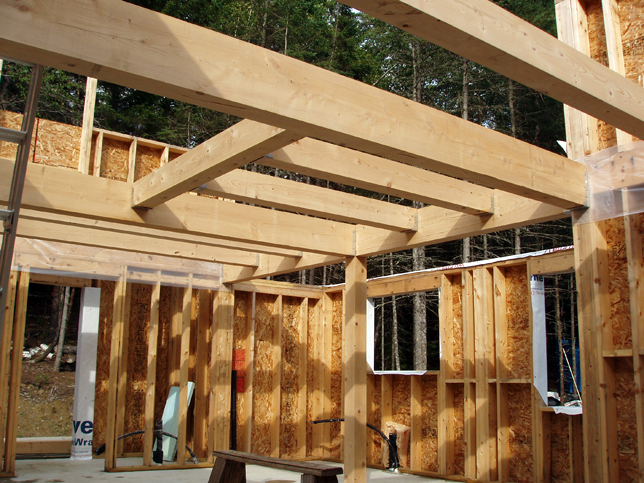 Here's an earlier view of the loft beam framing around the kitchen pop-out.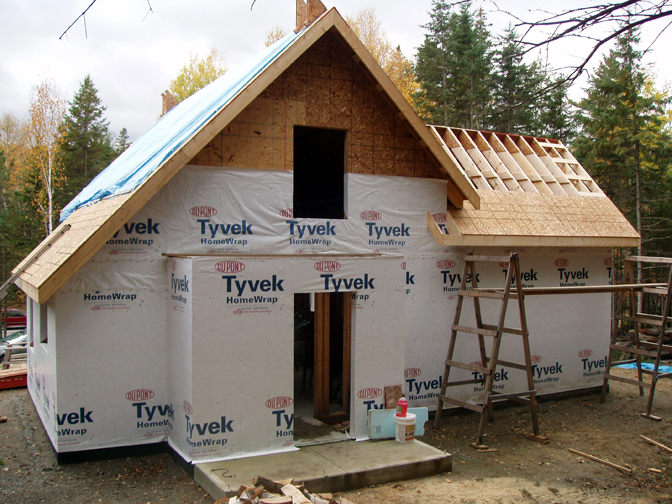 Saltbox roof extension over the kitchen. Seen from the rear.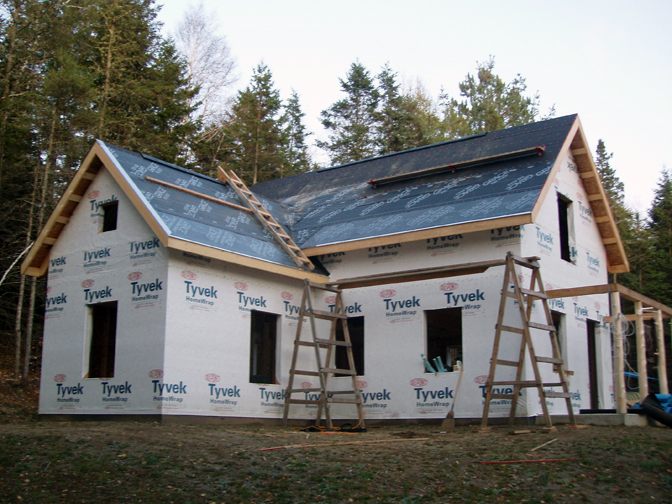 Bedroom roof framed up and waterproof membrane on the roof sheathing. (This is heavy snow country.)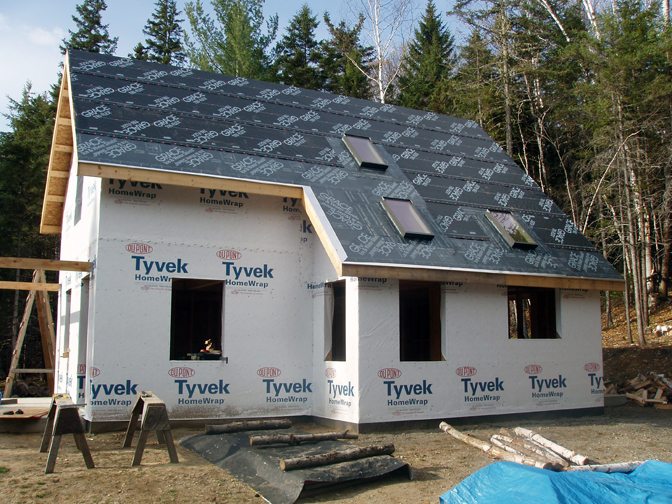 Skylights framed into the kitchen area.
---
Here's an
update from Jeff & Meghan
:
We are using a FPSF (frost protected shallow footing) slab foundation. I followed the NHBA guidelines for an unheated space as we want the option to leave it unheated. This slab went through the first winter without a problem.
The bedroom addition has a small sleeping loft to make use of the vertical space.
We used 2x10 rafters 16" OC through out. (We are in deep snow country) Site built trusses.
We also spent last winter building all the kitchen/bath cabinets. (I was in woodworking before I got laid off)
Concrete floor will be stained and sealed as the finished floor. Front and back porches are also concrete with natural cedar posts harvested off our lot.
Here is a link to a running forum topic with more recent updates:
http://countryplans.com/smf/index.php?topic=8803.80
Here are a couple of images to show what they have been working on: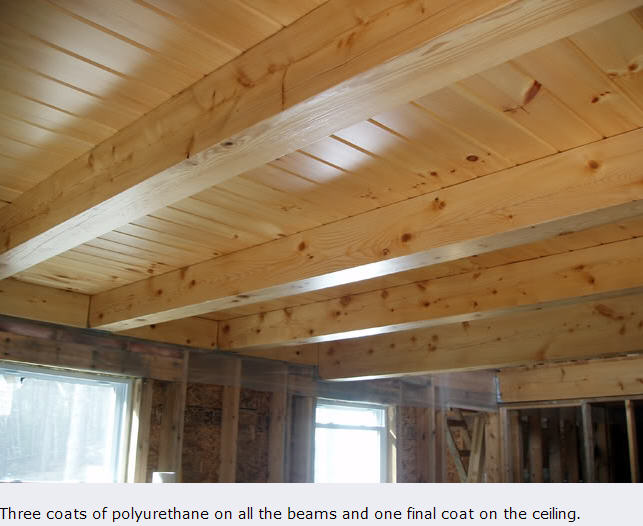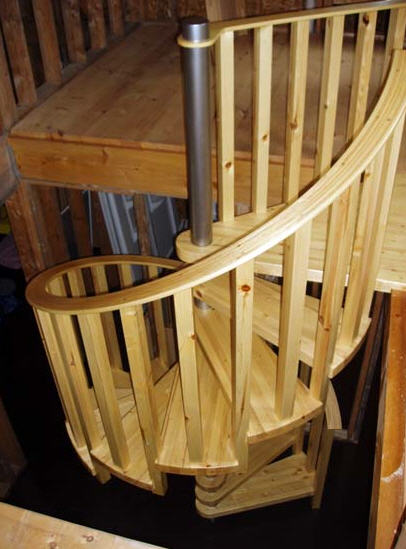 Handbuilt spiral stair. More on this in the forum link above.