Alternative Home on Whidbey Island, WA
Visited during a summer 2006 open house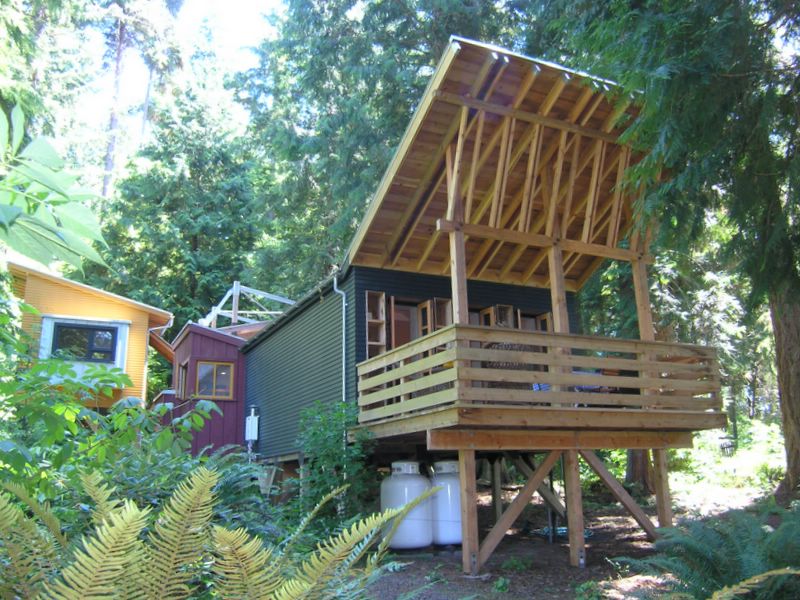 Exterior shot with bold backward sloping porch roof.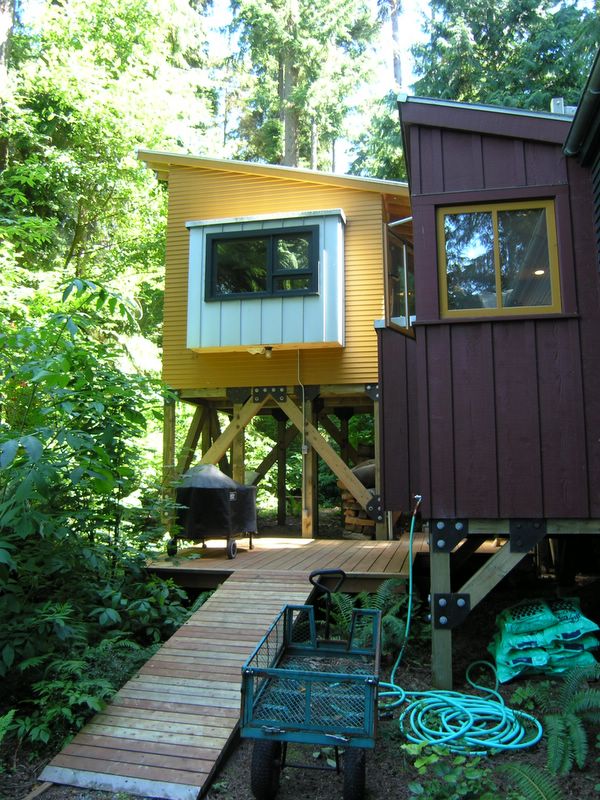 This 1000 sf compound consists of three small buildings.
The darker building to the right is the main living and great room.
The enclosed covered entry deck did not count in the building footprint.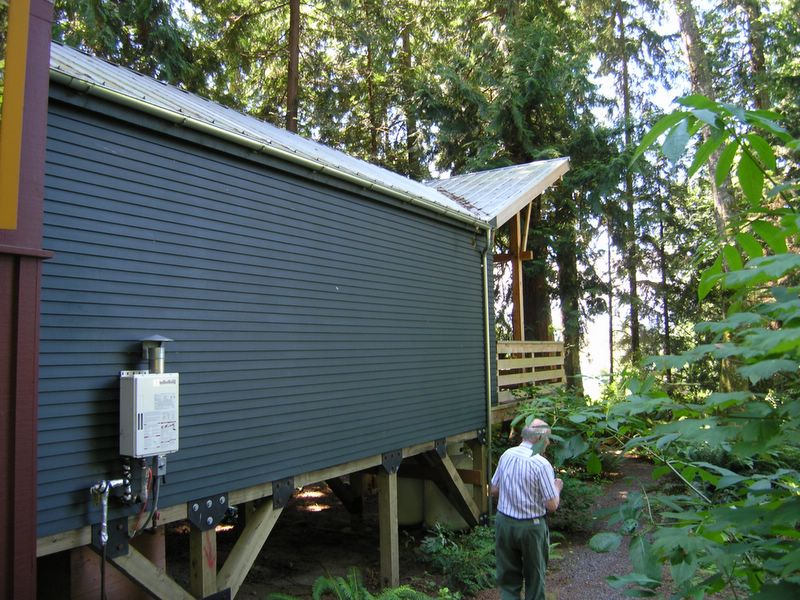 This is a view from the side showing the on-demand water heater
and pier foundation reinforcing bolts and plates.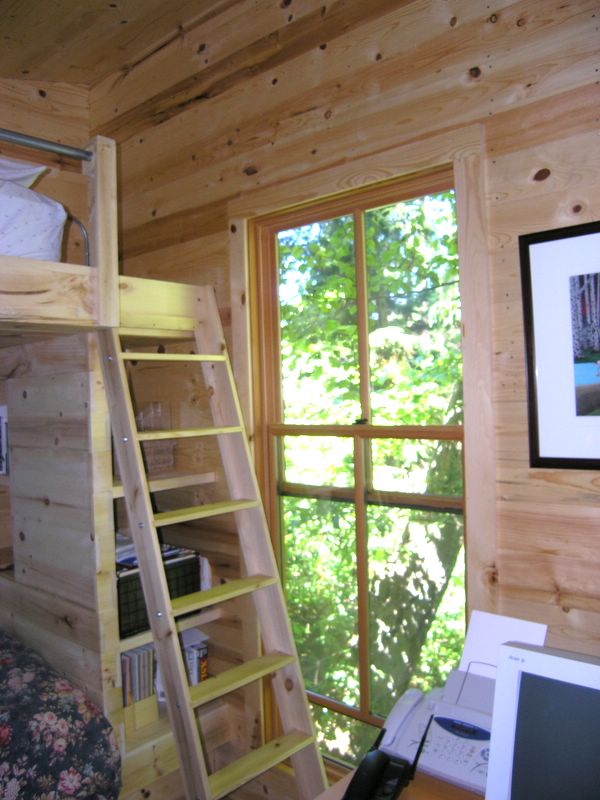 This is inside the little yellow building (office/guest space)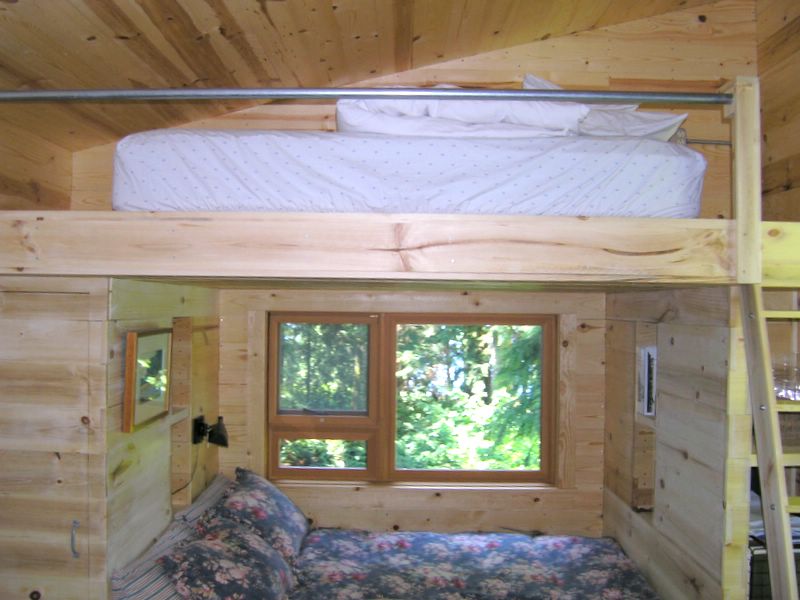 Over under bunks
Inside the main (red) building.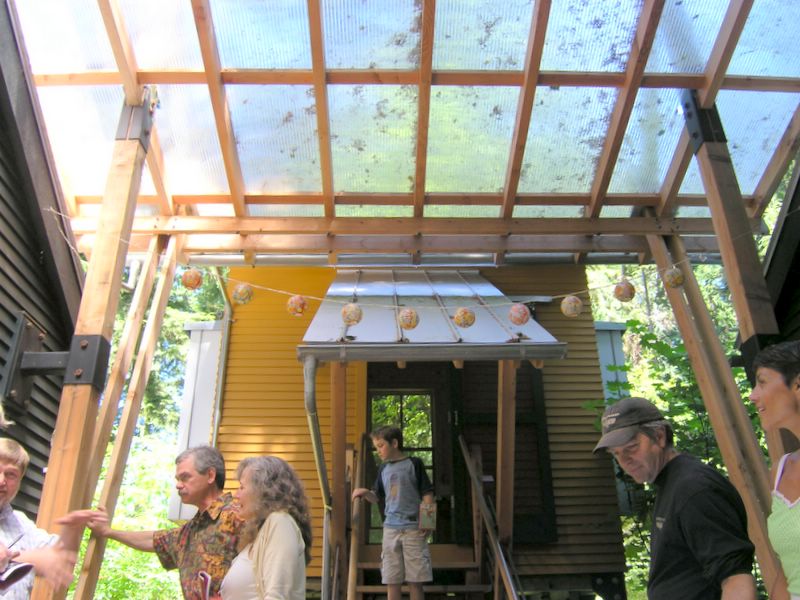 Under the covered circulation deck. Living room to the left,
guest/office ahead and Master bedroom on the right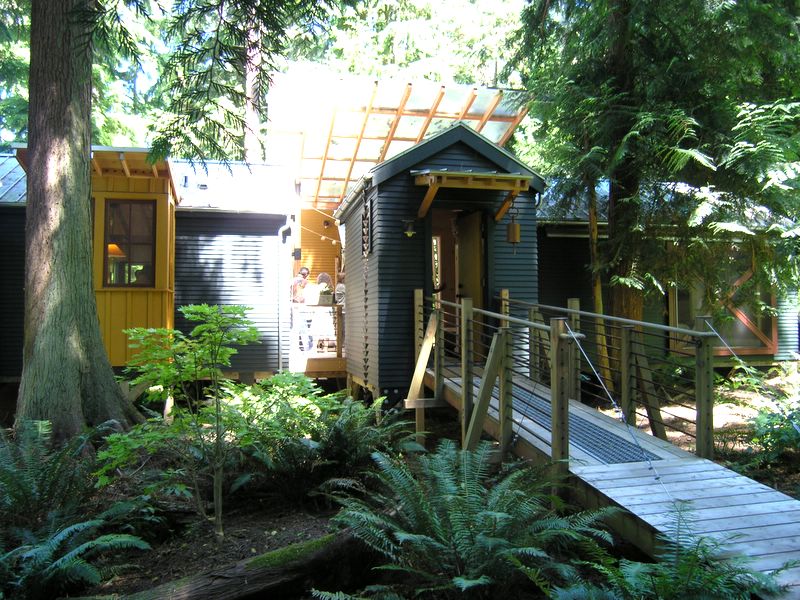 Gate house and ramp into the covered circulation deck